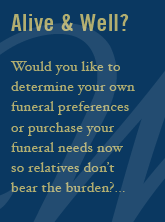 Personalization
Wilbert offers multiple ways to personalize a burial vault or urn vault with words, symbols, and images that speak of a singular spirit. Your loved one had a unique personality. The selections you make for the visitation and service should communicate that singular spirit. These choices ensure your loved one's memory is remembered for generations to come.
Human Cremation Services and Products
Detroit Wilbert offers a human crematory to Detroit and the surrounding areas. The Detroit Wilbert crematory in
Auburn Hills, Michigan is a full-service human crematory
. The
Clinton Township crematory is also a full-service crematory
providing both
human cremation
and
pet cremation services
in Detroit and the surround areas. Many cremation choices are available to those who wish to be cremated including
cremation urns
,
cremation urn vaults
,
jewelry
, and
cremation mementos
.
Pet Cremation Services
Detroit Wilbert is the area
Paws & Remember pet cremation
provider serving the Clinton Township area. We provide pet owners with
grief support
, a
trusted network of service providers,
pet memorialization products and services
, and a
respectful, timely coordination
of pet remains including handling and crematory services. Visit our
pet cremation
web page to learn more about our Paws & Remember pet cremation services.
Wilbert Cremation Choices Video
Learn more about cremation and the cremation choices available to you and your loved ones through Wilbert.